A DEPOSIT IS REQUIRED IF YOU WOULD LIKE TO BUY A PUPPY FROM ME
CALL ME AT (928) 246-5960 to discuss the puppies I have available at this time
THE PRICE WILL DEPEND ON THE SIZE AND QUALITY OF THE PUPPY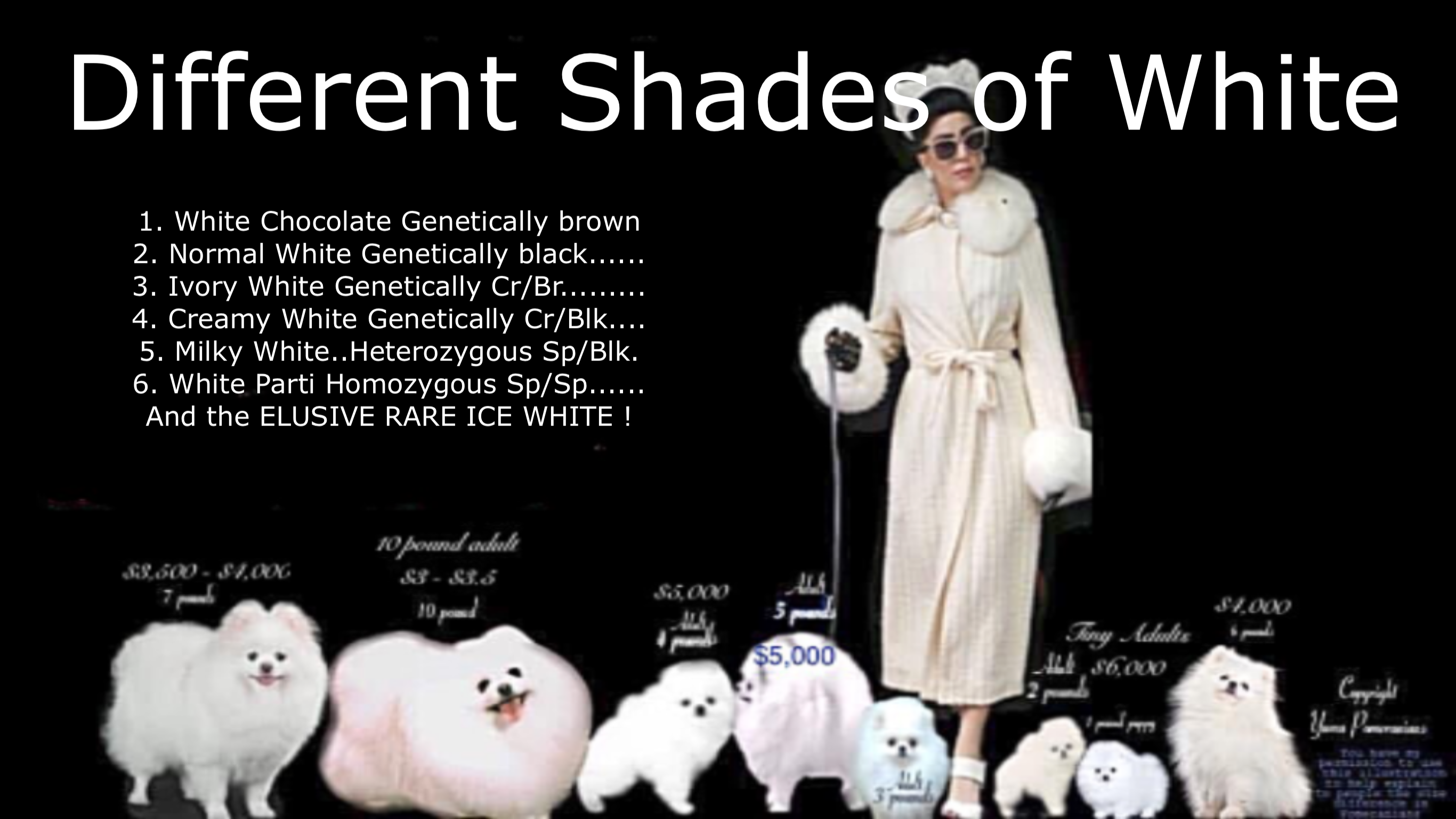 Warning—some of the images in this section are graphic
Why Are the Prices So High?
The price of QUALITY purebred dogs is a bit high these days. Many people want to know why.
For the reputable breeders who care about the breed they are breeding and are working hard to provide quality dogs, both physically and mentally, that will be an asset to the breed, there is a LOT that the breeder puts into their program before a puppy is even born!! The puppy costs themselves are minimal, unless a c-section was needed (add $600 to $1500 for that).
Breeding to Strive for Quality
I have invested thousands of dollars acquiring potential new breeding stock to use in my breeding program .Most oF these Pom's , after having been grown out are not the quality that I need for my breeding program . As a result I pet them out at a great loss financially since they are no linger puppies and I must give 90% of them away FREE . A good breeding program still must have the knowledge of correct canine structure and genetics (to produce true whites in my case ), what correct "type" is for that breed, a thorough understanding of the breed standard for that breed, etc.
But I Only Want Pet Quality
Pet quality puppies from " my lines" are usually a better cut above ones who aren't simply because they are bred with the goal in mind of creating the highest quality possible. Breeders who only breed "for pets" have their goals set much lower.
Costs of a Good Breeding Program
Here are some of the things that go into creating and maintaining a breeding program of lovely dogs that are great representatives of their breed, are healthy and have good temperaments:
| | |
| --- | --- |
| | Register litters and new breeding stock with The American Kennel Club COST: $200 to $500 per year |
| | Purchase breeding quality dog for my white program NOTE: the above step must be done first or it is very hard to acquire breeding stock of any worth!!) COST: $1500 to $2500 |
| | Maintain dog (food, vet bills, de-worming, etc.). COST: about $500 per year per dog |
| | Grow out potential breeding stock, this includes registration, vaccinations , food, Vet Visits, licensing fees ,Grooming fees, feeding, supplements, housing , kennel, supplies, tests, COST , about $1800 |
| | Assuming success thus far, purchase another POTENTIAL dog of opposite sex whose pedigree and physical characteristics AND GENETICS will compliment your first one. If not successful, start over anyway! COST: add up totals above once if first one worked out, twice if not. |
| | When above has been repeated (and paid out) enough to have acquired and grown out two lovely dogs, one male and one female, who compliment each other, you can now prepare to breed them by doing the necessary genetic screening tests for that breed. In Pomeranians that's eyes, knees,Bites, Hips, and heart. Permanent identification is required previous to the tests. So for Microchip, CERF, Patella and Cardiology screening and certification PER dog, COST: currently about $147.50 per dog if you save money at screening clinics. |
| | IF ANY DOG DOESN'T PASS ALL THE TESTS, STOP, and START ALL OVER!!! |
| | If your male and female pass the genetic screening to make sure no awful stuff will be passed to the puppies, perform a Brucellosis test on at least the female. COST: $60 |
| | If no one has scary diseases, you may breed them. Now we have Ultrasound and Xray exams for the hopefully pregnant female. COST: $120 to $300 |
| | IF YOU CANNOT GET FEMALE PREGNANT, STOP, and START ALL OVER with new female, male, or BOTH!! |
| | If you are Blessed with a litter of 2 to 4 puppies (average for Pomeranians ), you will now need to feed them when they start eating mama's food, give them at least 3 sets of shots and de-worm them. You also may need dewclaws removed. COST: $130 or so as a low estimate PER puppy. |
| | if puppies also get microchipped, spayed or neutered, and their rabies shots. COST: $275 PER PUPPY |
| | IF A C-SECTION WAS NEEDED, add $600 to $1500 to litter cost. |
TOTALS
WITHOUT a C-section, a conservative estimate assuming only 2 WHITE dogs were purchased and turned out (HIGHLY UNLIKELY), a litter of 3 WHITE puppies costs the breeder: $8,340.00 (with spay/neuter, microchip and Rabies).
THIS IS $2,780 PER PUPPY!!
To be quite honest, most GOOD breeders have actually paid a LOT more (most of us would much rather NOT look at the actual figures!).
And so now you know, Why the Prices Are So High :-).